As with any professional sport, golf, tours, tournament locations, and players have many endorsement deals from a variety of companies. Some of the biggest equipment manufacturers in the world are Callaway, Titleist, Ping, Srixon, and more. Many golfers have multiple endorsement deals: one for their apparel, one for their clubs, one for their bags, etc. It is always interesting to see a golfer switch from one company to another, as everything about their golf game can change, from the balls and the clubs they use to the hats they wear and the towels they hang on their bags.
Endorsements in golf are unlike any other in professional sports, except maybe tennis, because of the nature of golf being an individual sport. In 2013, the top 20 players made a combined $400 million, with the majority of that money coming from off-course endorsements. In any given year, a golfer is likely only going to make close to $10 million for on-course play, and the sponsors are willing to put in close to $350 million to get their products and brands recognized by a global audience.
To get started and take a shot at taking down one of these massive prizes, visit river nile casino.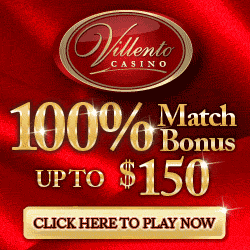 In 2013, coming in at No. 20 on the list of highest paid golfers was Yani Tseng, who is sponsored by Acer, Audi, Taiwan, and Titleist in a combination of clubs, apparel, balls, and even her car. Tseng made $1.5 million on the course in 2013 and $3.5 million off the course, for a total of $5 million. Miguel Angel Jimenez comes in at No. 19, making $900,000 on the course and over $4 million off the course for a total of $5 million. Jimenez is sponsored by Lacoste (apparel), PING (apparel/equipment), and Schüco (equipment). At No. 18, Ai Miyazato made a combined $5.4 million ($1.4 on the course) in 2013 with her sponsorships from Oakley (apparel) and Bridgestone (equipment).
At No. 17, Dustin Johnson made a whopping $8.8 million in 2013, with $4.3 million on the course and $4.5 million off the course, including sponsorships from Adidas, TaylorMade, and Marquis Jets. At No. 16 is Paula Creamer, who made only $875,000 on the course in 2013, but is very marketable at $4.5 million off the course, which comes from sponsorships from Adidas, CDW, and TaylorMade. Creamer is arguably the worst pure golfer on this list. Retief Goosen is No. 15 on the list, making a staggering $4.7 million off the course with sponsorships from Adidas, Rolex, and NetJets, and he also made $1.4 million on the course for his play.
Another player whose name you might not be familiar with is No. 14 Camilo Villegas, who made $5 million off course in 2013 with sponsorships from Cafe de Colombia, TaylorMade, and Rolex to go with only a $533,000 purse for his play on the course. Jumping to the top three are the usual suspects, with Ernie Els making $14 million off the course in 2013 with sponsors Boeing, Callaway, SAP, and RBC fronting the bill. Els also made $4.6 million on the course.
Phil Mickelson, who is one of the most popular golfers on the planet, comes in at No. 2 with a short list of sponsors, including Barclays, Callaway, and KPMG, which led Mickelson to make $40 million off the course to go with his $5.3 million playing purse. Of course, topping the list was Tiger Woods, who made $77 million off the course, with the majority coming from Nike, EA Sports, and Rolex, which supplemented Woods' $9.1 million on-course purse.